PTA Summer Fair featured in Woking News and Mail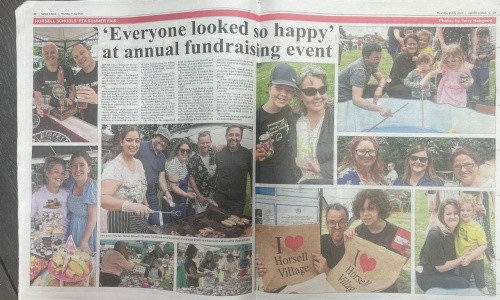 The fabulous PTA summer fair was featured in Woking News & Mail this week. Photos from the fair show a wonderful atmosphere and sense of community.
The fair is expected to have made £7,000 to profit, to be split between Horsell Junior and the Horsell Village School. This will help fund items such as playground equipment, theatre productions and more.