Vision Statements
Assessment Vision Statement
At Horsell C of E Junior School, knowing where children are in their educational journey is fundamental in driving their development and ensuring they are supported and challenged in their learning.
Our use of assessment informs teaching so that delivery of the curriculum can be planned to meet the needs of the whole child, to ensure we close gaps and promote excellence for all. In order to know each child, we use a continual process of assessment to support progress both emotionally and academically.
Children are encouraged to take responsibility in knowing and reviewing their own learning journey. They respond to the marking comments made by teachers in order to show their understanding. Parents are kept informed of their children's progress through termly reports; parent consultation meetings; yearly exhibition evenings and having the opportunity to look through work after school on a weekly basis.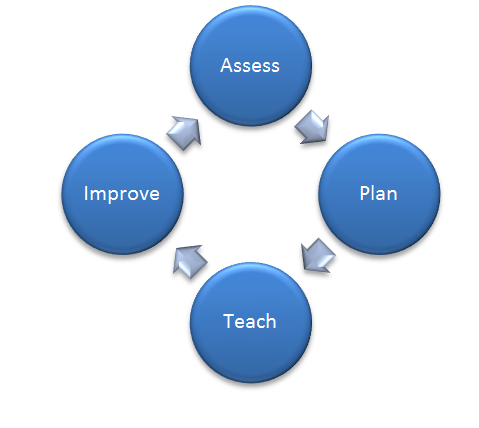 Behaviour Vision Statement
At Horsell C of E Junior School we lead by example, promoting positive behaviour and fostering mutual respect through our Christian ethos, our school values and within our behaviour policy. We believe that a fair system of rewards and sanctions will enable our children to become self-disciplined citizens of the wider community. We also believe that, when a child displays challenging behaviour, it is important to work with the child's family to support them in modifying such behaviour.
Christian Distinctiveness
Our school has a distinctively Christian character and ethos which is central to our school mission statement. Christian values underpin all that we do inside school and how we treat each other. We put spiritual development at the heart of the curriculum. The Christian distinctiveness is explicit and implicit throughout school life, relationships and the curriculum. All members of the school community should experience Christianity through the life of the school, as well as through the taught curriculum. The key Christian principles that underpin both Christian values (and British values) are:
That every person is made in the image of God: every person is valued and their voice counts. Our school motto is "Everyone Matters – Everyone Learns"
Christian values (and British values) can be summed up in the New Commandment, "My command is this: Love each other as I have loved you" John 15 v12.
Our Collective Worship draws on Christian teachings and beliefs whilst being mindful of children's wider beliefs and non-beliefs. Worship is inclusive and delivered in a way that enables all members of the school community to feel able to be part of the experience. Collective Worship starts from the principle that we are all a reflection of the 'Image of God'. This means that all pupils, staff and visitors are equally important and equally valuable in his sight.
Religious Education (RE) is treated as a core subject in Horsell C of E Junior School.
RE at Horsell Junior School is reflective, creative and thoughtful. Pupils make a well informed response to Christianity and respect those of all faiths (and none) in their search for God. Christianity is the majority study in RE and this draws on the richness and diversity of Christian experience in the breadth of its Anglican and other denominational forms, and in the variety of worldwide forms. We are inclusive and teach respect for different views and interpretations. Pupils are enabled to deepen their understanding of God as encountered and taught by Christians. They are also taught about other faiths and world views. We aim to foster an accurate and increasing understanding of world religions and world views. As a result, pupils will gain greater insight into the world in which they are growing up. They will also be able to appreciate the faith of others and develop a deeper understanding of their own beliefs and practices. These outcomes must contribute to harmonious relationships within and between communities, promoting social inclusion and combating prejudice.
St Mary's Church
Horsell Junior School has strong links with St. Mary's Church, in Horsell.
Please follow this link for reading material related to 'Religious Education'.
For more information on Religious Education within the school, please refer to the link opposite.
Computing
Computing is an integral part of everyday life and will play an extensive part in our children's futures. Horsell C of E Junior School provides our children with the skills, creativity and enthusiasm to live and succeed in a world increasingly dependent on computing and technology.
Our computing curriculum is taught throughout the school in all year groups. These skills are built upon year on year, until the end of Key Stage Two, when children emerge proficient in many aspects of computing. Children also utilise the internet efficiently to enhance their learning of all subjects. Children in all years learn computer programming and coding, testing and debugging their apps as they go.
We strive to keep children safe online and provide them with the knowledge and tools to do so. We also empower parents, carers and the wider community with up to date information regarding keeping children safe online. The school provides a rich bank of curriculum-based resources for children and parents to access at home.
At Horsell C of E we have a computing suite equipped with a wide range of hardware and software; this means that every class has the opportunity for a session, sometimes more, in the computing suite each week. Our classrooms are well-resourced, with interactive whiteboards, PCs, and visualisers, all of which are used to enhance children's learning. The school also makes use of a wide range of hardware which can be used within lessons across the curriculum for learning or as part of group work.
All members of the school community contribute to the school's online presence. Our school website and social media pages showcase the excellent work being carried out by our children.
For more information on Computing within the school, please refer to the link opposite.
Design and Technology
Design and Technology is an inspiring, rigorous and practical subject. By using creativity and imagination, pupils learn to design and make products that solve real and relevant problems within a wide variety of contexts, covering their own and others' needs, wants and values.
At Horsell Junior School, all children use a range of materials such as textiles, construction materials and food. They learn how to cook and apply other principles of nutrition and healthy eating. We aim to offer a challenging and engaging Design and Technology curriculum which is often integrated across other subject areas.
English
Reading
At Horsell C of E Junior School we see reading as an integral part of the school curriculum that impacts on all learning. We value the importance of being a confident reader and work hard to develop children's reading and comprehension skills. We want children to read for pleasure and to read a wide range of different books and we would like them to be able to talk about books and authors with confidence. We encourage them to do this through the 'reading passport' scheme. We aim to inspire a lifelong love of reading which enables children to develop an empathy and respect for other cultures and ways of life in the wider world.
Writing
At Horsell C of E Junior School we aim to inspire children to write engaging texts across a range of genres by providing high quality stimulus in the form of examples from classic and contemporary authors. We teach children how to write well by skilfully using the technical objectives which form the building blocks of good writing. We aim to give every child the ability to express themselves eloquently.
Speaking and listening
At Horsell C of E Junior School we aim to create an atmosphere in which children are able to express their opinions and ideas with confidence and knowledge by giving them a wide variety of 'speaking and listening' opportunities across the curriculum. To enable children to listen and synthesise information and then to be able to debate and challenge others view points in a constructive and respectful manner. Using this experience, they will be able to make positive contributions to the communities they will be part of when they are teenagers and adults.
For more information on English within the school, please refer to the link opposite.
Geography
Our geography curriculum aims to motivate and inspire children to discover the world around them and beyond. We want to foster inquisitive, questioning learners who look closely at our world and begin to interpret what they see. As a whole school we look at similarities and differences between countries, focusing on human and physical features and how they impact on each other. They develop geographical skills through research, map reading and fieldwork to enable them to make informed decisions about current issues. We also aim to instil in children a sense of environmental responsibility and encourage them to understand environmental concerns at a local and global level.
History
At Horsell Junior School we want our pupils to be able to interpret history from different points of view, to gain an increasingly mature and informal historical perspective on their world today. We intend building upon pupils knowledge and skills, enabling all children to have an awareness of first hand and secondary resources. They should able to research information independently, able to communicate effectively and put it into a chronological context, developing clear narratives with and across the periods they study.
Inclusion
At Horsell C of E Junior School we want everyone feel that they belong, and are respected and valued for who they are. We have high expectations for all but also give support when needed, so that everyone achieves their best. We will work towards removing barriers to enable all children to feel that they are a part of the whole school community, where everyone will make a contribution to success for all. Our aim is for all children to grow up to be respectful, caring, adults who will participate and contribute to their community, economically, socially and culturally.
For further information on Inclusion and SEN, please follow this link.
Mathematics
At Horsell C of E Junior School we take pride in encouraging the children's enthusiasm and curiosity for Mathematics.
We deliver the Maths Curriculum through the Mastery approach, broadening the children's learning through a resourceful and reflective process.
We strive to give our children extra opportunities to challenge and investigate their Mathematics knowledge and understanding through a range of enriching and cross curricular activities allowing them to be more active and independent learners.
For more information on Mathematics within the school, please refer to the link opposite.
MFL - Modern Foreign Language
At Horsell C of E Junior School we strive to foster and encourage pupils' curiosity and deepen their understanding of the world around them. We aim to enable pupils to express their ideas and thoughts in another language, to respond with confidence in both speech and writing, while developing an appreciation and respect for the rich diversity of another nation.
We shall achieve these aims by:
Encouraging children to feel familiar and confident with a variety of class commands given in French eg. Assez et vous ( sit down ).
Giving opportunities to listen to spoken language and show understanding, by responding and engaging in conversation.
By promoting greater confidence with written tasks involving a grammatical challenge eg. noun gender identities.
By giving frequent visual images of language to promote an awareness of language variation eg. accented letters / silent letters.
By allowing frequent opportunities for children to record french words, phrases and sentences in written form to in order to assist memory and assimilation.
By helping children to operate confidently in an environment which includes French language displays eg. date, month etc.
Music
At Horsell C of E Junior School, we aim to spark a lifelong love of music in the children regardless of their background or existing knowledge. Each child is given the opportunity to perform, listen to, review and evaluate music across a range of historical periods, genres, styles and traditions, including the works of the great composers and musicians.
The school promotes music through quality music lessons, a flourishing choir and a school orchestra. We celebrate the role of music and deepen children's understanding by focusing on a different historical period of music each month.
We further foster musical appreciation by encouraging the children to perform solo or group pieces in a variety of different contexts throughout the school year.
Music is used creatively throughout the curriculum whether to embed learning or to settle and ground children during transitions and mindfulness practices. Horsell Junior aims to create a new generation of musicians, who have the confidence to express themselves through the medium of music.
For more information on Music within the school, please refer to the link opposite.
Physical Education
At Horsell Junior our Physical Education curriculum is focused on creating children who will lead life long active lifestyles. We achieve this by delivering Physical Education in the following ways.
High quality PE lessons are taught which are inclusive and give all children the confidence to develop their physical literacy across a range of sports and activities. Assessment and self-assessment will help pupils improve,
Making physical activity implicit in all school life outside of specific PE lessons. This well-being will benefit subjects across the curriculum. This is will help reach government targets of thirty minutes activity a day.
Opportunities to compete in a variety of levels including class, intra-school and inter-school.
Celebrate achievement and give opportunities for pupils to achieve their personal best.
Give opportunities for children to spend time outside. To develop teamwork skills, both in sport and in adventurous settings.
To develop leadership skills in our pupils, by giving them opportunities to organise and lead physical activity in a variety of settings.
Children will learn to enjoy physical activity and develop an understanding of the importance of a healthy lifestyle. They will learn how this can be maintained through active choices and healthy eating.
To offer a wide variety of extra-curricular opportunities which are inclusive and encourage children from across the school to be active.
Use PE to help build self-esteem and a culture of respect between all members of the school.
To share success within the school and across the community. This will strengthen between the school and other institutions in wider area.
Please follow the following link for information on reading material for Physical Education.
PSHCE - Personal Social and Health Education
The vision of Personal Social and Health Education (PSHE) is that the children in Horsell Junior School will become caring, respectful and confident individuals. The provision of PSHE in this school allows all children to develop a range of skills and strategies to live healthy, safe, happy and fulfilling lives. They are enabled to grow and develop as individuals and as members of families and wider communities. This is done by:
giving children the knowledge to make informed decisions about life choices
equipping children with the skills to help cope in difficult situations and knowing how or where to seek help
learning through involvement in the life of the school and the wider community
providing opportunities to reflect and identify on what they have learnt
supporting positive mental wellbeing and being mindful
making cross curricular links to enhance the learning experience
creating a safe learning environment where children are able to share thoughts and feelings
providing age-appropriate relationships education
giving opportunities to work individually and collaboratively to discuss and reflect on ideas addressed
celebrating success in and out of school
Science
At Horsell C of E Junior School, our vision for science is to ignite pupils' curiosity and encourage them to confidently explore and discover the world around them, so that they develop a deeper understanding of the world in which we live. Science is a fantastic opportunity for children to explore the world around them and pose questions. Through our practical and enjoyable curriculum we aim to inspire and excite our children and encourage a thirst for knowledge. It gives them the chance to learn a range of skills which they can use throughout their lives. Children undertake practical experiments; they predict and then explore questions on a number of topics. In addition, they build skills around scientific enquiry and learning about life processes and living things, materials and their properties and physical processes.
The subject has natural links with many other subjects including numeracy and literacy. In addition, the teaching of science promotes and develops transferable skills such as observation, communication and teamwork.