New Curriculum Page
Assessment Vision Statement
At Horsell C of E Junior School, knowing where children are in their educational journey is fundamental in driving their development and ensuring they are supported and challenged in their learning.
Our use of assessment informs teaching so that delivery of the curriculum can be planned to meet the needs of the whole child, to ensure we close gaps and promote excellence for all. In order to know each child, we use a continual process of assessment to support progress both emotionally and academically.
Children are encouraged to take responsibility in knowing and reviewing their own learning journey. They respond to the marking comments made by teachers in order to show their understanding. Parents are kept informed of their children's progress by through termly reports; parent consultation meetings; yearly exhibition evenings and having the opportunity to look through work after school on a weekly basis.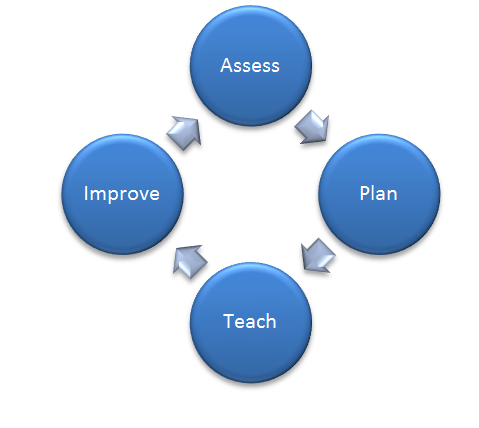 Behaviour Vision Statement
At Horsell C of E Junior School we lead by example, promoting positive behaviour and fostering mutual respect through our Christian ethos, our school values and within our behaviour policy. We believe that a fair system of rewards and sanctions will enable our children to become self-disciplined citizens of the wider community. We also believe that, when a child displays challenging behaviour, it is important to work with the child's family to support them in modifying such behaviour.
RE and Christian Distinctiveness
Our school has a distinctively Christian character and ethos which is central to our school mission statement. Christian values underpin all that we do inside school and how we treat each other. We put spiritual development at the heart of the curriculum. The Christian distinctiveness is explicit and implicit throughout school life, relationships and the curriculum. All members of the school community should experience Christianity through the life of the school, as well as through the taught curriculum. The key Christian principles that underpin both Christian values (and British values) are:
That every person is made in the image of God: every person is valued and their voice counts. Our school motto is "Everyone Matters – Everyone Learns"
Christian values (and British values) can be summed up in the New Commandment, "My command is this: Love each other as I have loved you" John 15 v12.
Our Collective Worship draws on Christian teachings and beliefs whilst being mindful of children's wider beliefs and non-beliefs. Worship is inclusive and delivered in a way that enables all members of the school community to feel able to be part of the experience. Collective Worship starts from the principle that we are all a reflection of the 'Image of God'. This means that all pupils, staff and visitors are equally important and equally valuable in his sight.
Religious Education (RE) is treated as a core subject in Horsell C of E Junior School.
RE at Horsell Junior School is reflective, creative and thoughtful. Pupils make a well informed response to Christianity and respect those of all faiths (and none) in their search for God. Christianity is the majority study in RE and this draws on the richness and diversity
of Christian experience in the breadth of its Anglican and other denominational forms, and in the variety of worldwide forms. We are inclusive and teach respect for different views and interpretations. Pupils are enabled to deepen their understanding of God as encountered and taught by Christians. They are also taught about other faiths and world views. We aim to foster an accurate and increasing understanding of world
religions and world views. As a result, pupils will gain greater insight into the world in which they are growing up. They will also be able to appreciate the faith of others and develop a deeper understanding of their own beliefs and practices. These outcomes must contribute to harmonious relationships within and between communities, promoting social inclusion and combating prejudice.
Computing
Computing is an integral part of everyday life and will play an extensive part in our children's futures. Horsell C of E Junior School provides our children with the skills, creativity and enthusiasm to live and succeed in a world increasingly dependent on computing and technology.
Our computing curriculum is taught throughout the school in all year groups. These skills are built upon year on year, until the end of Key Stage Two, when children emerge proficient in many aspects of computing. Children also utilise the internet efficiently to enhance their learning of all subjects. Children in all years learn computer programming and coding, testing and debugging their apps as they go.
We strive to keep children safe online and provide them with the knowledge and tools to do so. We also empower parents, carers and the wider community with up to date information regarding keeping children safe online. The school provides a rich bank of curriculum-based resources for children and parents to access at home.
At Horsell C of E we have a computing suite equipped with a wide range of hardware and software; this means that every class has the opportunity for a session, sometimes more, in the computing suite each week. Our classrooms are well-resourced, with interactive whiteboards, PCs, and visualisers, all of which are used to enhance children's learning. The school also makes use of a wide range of hardware which can be used within lessons across the curriculum for learning or as part of group work.
All members of the school community contribute to the school's online presence. Our school website and social media pages showcase the excellent work being carried out by our children.